Loosing your job is one of the most devastating things that can happen, even if you have the feeling it's going to happen, it will always get you by surprise. This hits your self esteem really hard, makes you vulnerable. Standing there without having an idea of what is going to happen, how you are going to feed your family and sometimes making you feel that they are disappointed in you.
"When One Door Closes Another Door Opens"
Being laid off or loosing you job is OK, you will survive, there are some ways you can bring down your expenses while you find a new opportunity and there are also other options where you can start your own business making money online, Wealthy Affiliate is one of them, for a free trial ==> click here.
This happened to me some time ago, I was confident that with my knowledge, skills and personality I was going to be hired within the next couple of months. First, I spent some time updating my resume, networking and improving my LinkedIn profile, looks like without LinkedIn you are no one in the job search world. After almost 4 months I read about Internet Marketing, at first I thought it was a scam but after diving more into the details it actually made sense, so here I am, investing 4 to 6 hours a day into this new business, there is a lot to learn and hopefully a lot to earn.
What To Do If You Loose Your Job
After loosing your job I recommend you sit down and look at the pros and cons of this new situation, sometimes this gives you an opportunity to do new things, explore new ideas or even share more time with your family or doing some of the things you like most, but not loosing the focus on your next steps, here are some ideas on what to do:
See if your are eligible, it is probably less than what you were making but it really helps.
Look into your health insurance
There might be government assisted programs that can cover your health insurance.
Make a list of your monthly expenses and see which ones you can put on hold, I was able to put on hold some membership programs. Also look into those small daily expenses that start to add up lie your Starbucks coffee, car washes, manicures, pedicures, restaurants; it is amazing how much money we spend on these things.
Update with your recent experience, remember to include your achievements, job seekers love to know what you have done, include numbers, statistics and metrics, this will give them an idea of what you are capable of.
Time to reach your contacts and network
Go back in time, reach out to all your contacts, start networking with them, arrange meetings, get in touch with people, make some new LinkedIn friends every day, talk to your neighbor, you really don't know where the next opportunity is coming from. At this moment your are a product that has to be sold so you have to market yourself.
Assume this is your new job
Looking for a job is a full time job, try to keep a routine, wake up early, get dressed and start searching, networking, reading, learning, catching up with old friends.
Set up weekly goals, how many network meetings am I having this week, how many new LinkedIn contacts am I adding to my profile, how many job applications will I be filling this week.
Create a spreadsheet with the list of jobs you have applied to and update the status of each one of them, reach out to the hiring managers or even contacts you might have where you applied, be proactive, remember this is a sales process. Keep a list of contacts and update with comments whenever you talk to them.
Every time you reach out to someone please remember to send and email or a thank you note, offer your help in case it's needed, people really appreciate when they see you also have interest in helping them.
It is not easy to be unemployed, sending resumes everywhere and sometimes not even hearing back, but not despair, remember, there are open doors waiting for your, just be persistent and patient, great things are on the way.
Look for additional income options
Have you ever heard about Internet Marketing? I never did, but after reading about it, I realized that this was a real opportunity.
I am going to explain here in a simple way: imagine you have a friend that owns a store that sells tennis shoes, you go there and tell him that you have some free time and you have to make some money, so you ask him if you could help him sale shoes, and for every shoe you sell he will give you a commission, sounds reasonable and logic right.
Now we are going to take this same example to the internet, you can tell different websites like amazon, best buy, Walmart, that you want to sell their products (this is called affiliate marketing), you go ahead and promote their products and every time one of the products you are promoting is purchased through your link you will receive a commission.
The difference with your friend's store is that at the store you have to sit and wait until someone comes in, you can invite your friends so you have more opportunities of selling but it is a very limited market.  With internet marketing and affiliate programs you have over 3 billion users all around the world and probably a lot of them (no matter where they are) are in the need of whatever products you are offering.
I guess you are asking yourself, I don't know anything about marketing or internet marketing, how could this be an option for me; well let me tell you that Affiliate Marketing is a Internet marketing learning platform with tons of videos, chats, classrooms and the support of the owners Kyle and Carson (pictured below) and all the helpful users that are happy to share their knowledge and experience.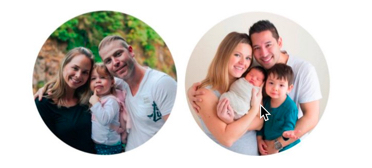 If your are interested in learning more about this option, I invite you to go to my review of Wealthy Affiliate, just click here to go to the review.
You can also register in Wealthy Affiliate for a free trial so you can learn first hand, get an idea about Wealthy Affiliate and Internet Marketing and decide if you start your own business just as I did.
If you have any questions or feedback don't hesitate to leave a comment below, and I will be happy to get back to you as soon as I can.